About "The Rental Lister"
Mark Lister: Founder & Operator
Licensed since 2000, Mark has been a Realtor practicing Property Management in Las Vegas for over 21 years. His goal with each owner is to ensure they are as hands off as possible for a stress free renting experience. Mark will process thorough screenings to find great tenants that will take care of the owner's property and pay rent on time. He's never been to small claims court and in the last 20 years has only been 8 times to eviction court and won every time! Mark Lister specializes in taking under performing properties and getting those properties profitable. Having executed 1,000s of leases, Mark has the experience and skills to make you more money with your properties.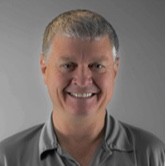 Mark Lister, Operator and Founder of The Rental Lister.
To take stress away from the owners and recommend the best way to move forward to maximize their investment. We want to help owners avoid mistakes that can cost them money that can otherwise be in their pockets.
Let us use our years of experience to maximize your investment's potential.
Affiliations, Licenses, and Memberships